NEWS
Coffee break with LKI Team Member – Angie Torrico
2021 December 16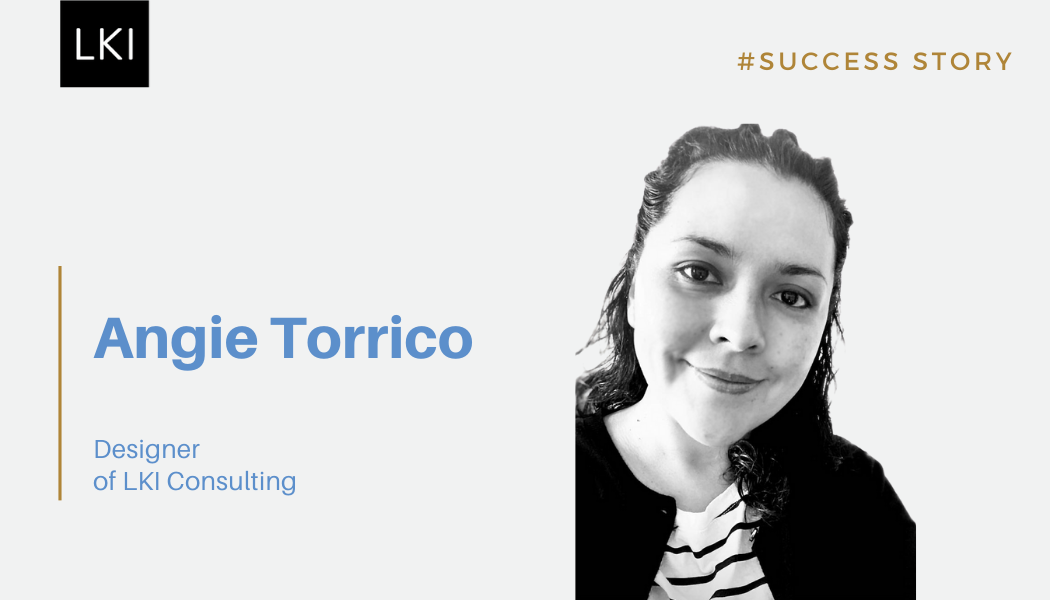 We are always keen to celebrate our team members' success. Angie Torrico is an experienced graphic designer who has worked in different agencies such as Athos TBWA Bolivia and as a freelancer for all kinds of companies. She graduated in Communication in Advertising and Marketing, and on her way, she found her passion for digital art.
''I can say that I'm a creative person and that is why I also like to experiment with digital art as part of my personal projects,'' – states Angie.
Also, not so long ago she started working with LKI Consulting as well. She contributed to a lot of different projects for our Clients.
''Some months ago I had the opportunity to start working remotely with LKI on different projects, such as branding, social media, and editorial design. I've been working with Maria Bevine and I had the opportunity to meet Laura, they're both very empowered women and I feel grateful to work with them, '' – said Angie.
When talking about the most enjoyable challenges, Angie mentioned a few things. She found out that the obstacles she faces while working can also be very encouraging.
''One project I enjoyed very much was designing the brand and marketing materials for a Fintech Company. For example, I worked on their Whitepaper, for which you have to understand and visualize a lot of concepts and terms from this type of business so you can be able to create visual elements capable of transmitting the client's message to his prospects. In the crypto world, I think a designer has to be very innovative and work with graphic and technological tendencies. It's definitely a different visual language from other traditional businesses and it's very stimulating,'' – told us Angie.
We are really grateful that we have such an amazing colleague and are really looking forward to seeing what the future brings us with Angie.
Share this post: